Epoxy Back Netting Adhesive
Brand : MAGPOW
Product origin : China
Delivery time : 25-35 DAYS
Supply capacity : 100 TON/MONTH
Using scope:
Epoxy Back Netting Adhesive for the net-back of the natural stone board with the fiberglass mesh.
Characteristic:
Epoxy Back Netting Adhesive is made of the modified epoxy resin, has the characteristic of high strength, transparent, environmental protection, non-toxic, etc.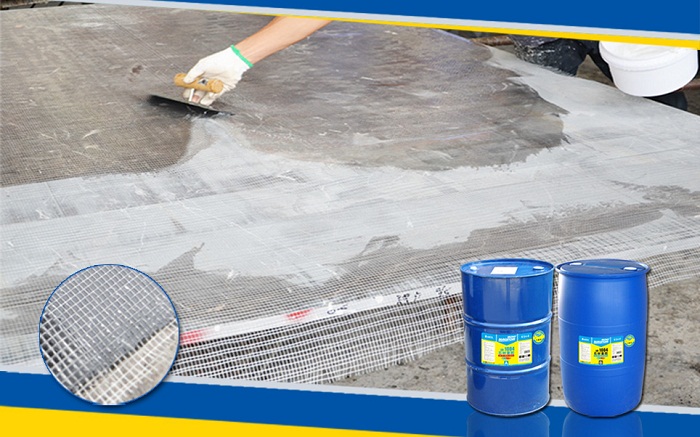 Using method:
1.Mix A component and B component as A:B=1:1.
2.Put the mixed glue on the stone, then coat the glue equably on the stone. Stick the fiberglass mess on the glue coating surface, presure the mesh slightly to make the mesh wet by the glue totally. Then wait for the curing.
3.Under room temperature, 2-3 hours primary curing, after 24 hours, can do the next operation. Or if can, heating the epoxy back netting adhesive.
Attention:
1.The epoxy back netting adhesive must be mixed totally before using.
2.The mixed glue must be used up before the expiry time.
3.The tools for A component and B component can not be used mixedly.
4.Test by samples before mass production using to make sure the using effects.
Packing:
1.Sealed packed and place in Cool and dry ventilated place. Useful life is 1 year. Over the useful life, the epoxy back netting adhesive can still be used after passing test.
2.Transport as common danger.
3.Packing: 200kg/set
EXECUTIVE STANDARD:
Q/BVNR 006-2010
Please feel free to give your inquiry in the form below.